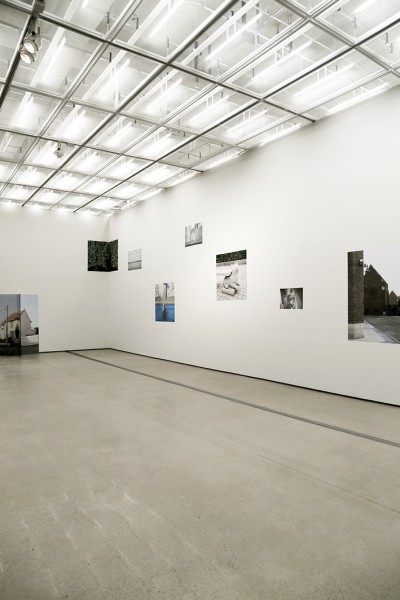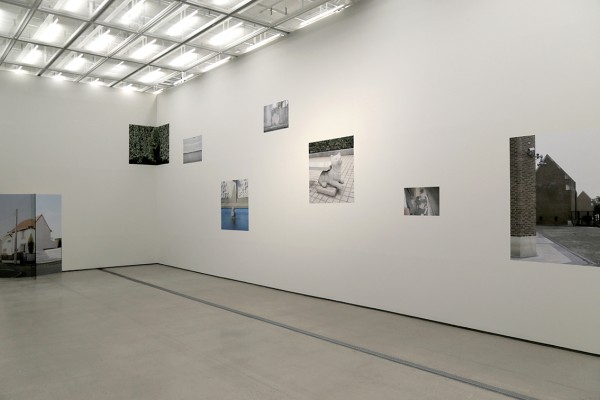 Public to Private: Photography in Korean Art since 1989 May.04,2016 - Jul.24,2016

Exhibition
introduction
Public to Private: Photography in Korean Art since 1989 explores and illuminates how photography has been developing as a unique and mature visual language and form in itself whilst interacting with other forms of contemporary visual languages in last three decades of contemporary Korean art.
The first major photography exhibition in Korea is said to been held in 1957. Entitled The Family of Man, it was a traveling exhibition organized by MoMA, New York. Focusing on the nature and harmony of Man after the World War I & II, it had a huge impact on development of Korean photography. Since the exhibition, the Korean photography scene had been dominated by documentary and journalistic photography, rooted in realism. This exhibition directs attention to the development of the medium of photography in the history of Korean art: from realism-based public images in its beginning to the conceptual expression and aesthetic language of individual photographers in the second half of the 1980s and onwards.
There were many world-shaking events in 1989 that were of great significance to globalization, such as Tiananmen Square protest in China (June), the fall of the Berlin Wall in Germany (November), and Perestroika in the Soviet Union (August 1990) the end of the Cold War transformed the values of international society. Korean society responded to the rapidity of globalization through the hosting of the 1988 Olympics and the 1989 liberalization of overseas travel, and the views and attitudes of photographers underwent a tremendous change.
Public to Private reveals how those photographers and contemporary artists have appropriated, used, and reformatted into their own visual languages the medium of photography in the global contemporary art scene. At a point when the current generation witnessed the changes due to digital revolution in the past thirty years and is facing the new possibility of photography, this show commits itself to reading into the context in which a photographer is an artist.
Ji Yoon LEE
Managing Director, MMCA Seoul
CHAPTER 1. Experiment starts
1989 is the year when the liberalization of overseas travel came upon after the hosting of the 1988 Summer Olympics in Seoul and those Korean artists who had studied in Germany or France returned to Korea to be active in the Korean art scene. A new horizon of Korean photography was opened by two photography exhibitions: The New Wave of the Photography(1988) organized by KOO Bohn chang who returned from Hamburg, Germany; Horizon of Korean Photography (1991, 1992 and 1994) presented the audience works of different characteristics and attitudes by photographers such as KIM Jang sup and KIM Seung gon.
On display in Chapter 1 are works in which subjects function as cardinal concepts: Lost Landscape by JOO Myung duck whose work is characterized by photographic pictorial monochrome, BAE Bien-U's SONAMU (pine tree) series and ORUM (rise) series whose production started in 1983, and MIN Byung hun's Trivial Landscape, which was first shown in 1987. Also shown here are works exemplifying the passage of "making photography" exploring a variety of ways of using the medium of photography and the ones inquiring into the abstract and critical perspectives going beyond the apparent images of photographs.
CHAPTER 2. Conceptual Launch
The experiment on the medium of photography was already carried out by some conceptual artists of the 1980s. Among the paradigmatic examples are works by SUNG Wan kyung and KIM Yong ik through the formation of "HyunsilgwaBaleon" (reality and utterance) in 1980, and the Dadaistic and satirical photo collages by practitioners of Korean "Minjung Misul" (People's Art). It was SUNG Neung kyung who first used the medium of photography in the context of aforementioned concept photography. Here is shown SUNG Neung kyung's early work, Half of Mr. S's Life(1977). The chapter includes the never before seen enlarged version of Drawing on Earth by LEE Seung taek who is considered as one of the first generation of conceptual artists. In 1989 and onwards this conceptual approach was taken by those artists with social-conscious and critical attitudes who were working around a magazine, FORUM A. They opened a new horizon of conceptual art by producing a variety of performances, archives, and research projects from a novel documentary perspective imbued with a stronger criticism than before: NOH Suntag's inquiry into the Arirang Mass Games in North Korea; flyingCity investigated many different social issues associated with the redevelopment of Cheonggyecheon; KANG Yong suk's Dongducheon series that brings to light the present of the U. S. presence in South Korea.
CHAPTER 3. Performance and site specificity in contemporary art
Exhibitions in the global context flourished even more in 2000 and onward. The main tendencies of the international art scene were introduced through a myriad of biennales and art fairs, and on-site production and installation attained more weight. The medium of photography was already in use in documenting happenings and performances in the 1970s and 1980s in the West, and this use of photography began to be detected also in works by Korean artists. Such performances were introduced in a wide range from "staging" photographic works whose focus was placed in the creation of dramatic mise-en-scène images to works in which abstract notions were expressed via the medium of "photography" on the basis of the historical approach to personal or social memories. The medium was used to record those works whose presence was temporary or forbade one's physical access to them. These diverse photographic expressions heralded a new beginning for photography and contemporary art.
CHAPTER 4. Exterior & Interior landscape
As the digital revolution has brought the everyday use of photographic technology and photography has solidified its status as a medium of contemporary art, artists have been conducting various experiments and medium-related studies on images made of photographic entities. Reality-induced images started to be used to create non-realistic, fully private "symbols" so as to construct new narratives. Exterior & Interior landscape aims to give an account of the transformation of image being attempted by the artists who are working with the medium of photography in the present-day contemporary art scene. It reveals how constructed realistic images are subverted to be extended into images that are anti-aesthetic and surreal.
Artists
BACK Seung woo BAE Bien u BAE Chan hyo BAE Joon sung BANG Byoung sang BYUN Soon choel CHOI Jae eun CHUN Kyung woo CHUNG Dong Suk CHUNG Hee seung FlyingCity HAN Sung pil HWANG Kyu tae JOO Myung duck JOSEUB JUNG Yeon doo KANG Hong goo KANG Yong Suk KDK KIM Atta KIM Dae soo KIM In sook KIM Jang sup KIM Ok sun KIM Sang gil KIM Soo ja KIM Soo kang KIM Yong ik KOH Myung keun KOH Seung Wook KOO Bohn chang KOO Sung soo LEE Jung jin LEE Myong ho LEE Seung taek LEE Yoon jin MIN Byung hun Nikki Lee NOH Sun tak OH Hein kuhn OH In hwan PARK Bul dong PARK Hyung geun PARK Young sook SHIN Hak chul SONG Young sook SUNG Neung gyung SUNG Wan kyung WON Sung won YANG Hae gue YI Gap-chul YI Kyu-chul YUM Joong ho